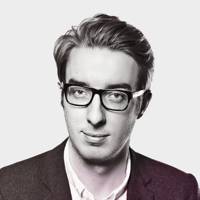 Whistleblowers are under threat: whether, as Edward Snowden has argued, from Western governments, or from repressive regimes monitoring online activity to suppress dissent. This week at the Oslo Freedom Forum, the Wickr Foundation – a new nonprofit spin-off of popular encrypted messaging app Wickr – announced its first investment: Whistler, a secure app to let whistleblowers, and activists organise nonviolent protest and document human rights abuses.
Whistler is the brainchild of Srdja Popović, the Serbian activist and author, and Wickr founder Nico Sell. "During the Arab Spring, everybody was talking about how the social networks were used for organising," said Popović. "Now we are facing this reversal, because the bad guys are learning as well. They're learning how to restrict your access to the internet, how to surveil you, how to track you down."
Whistler, which is still in development, will have four key functions: secure messaging, reporting and file sharing, educational materials for nonviolent movements, and a panic button to erase files in case of illegal detention.
"[Protesters] need to post safely and securely, so if you put a post on Facebook they don't trace you back home. This is the first thing they will do in Thailand if you post about the military junta," said Popović. "The second thing that's most important is reporting. Not just images, but images with information, with metadata. You record somebody beating somebody, there will be geolocation, a timestamp." The file sharing would allow citizen reporters to share evidence directly with media organisations, he explained.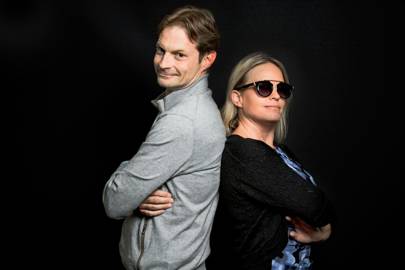 The app will also give training in nonviolent protest techniques developed by CANVAS, Popovic's nonprofit organisation that trains and assists activists living under oppressive regimes. But arguably most vital is a panic button, to inform relatives and lawyers in case of illegal detention. "The majority of human rights abuse and violations happen in an unknown location, where lawyers and journalists cannot reach you, so speed of discovery where you are is so important," he said. By using the panic button, Whistler will wipe its own data – but only after messaging nominated friends, family or lawyers. It will also send a location tag to help investigators track your whereabouts.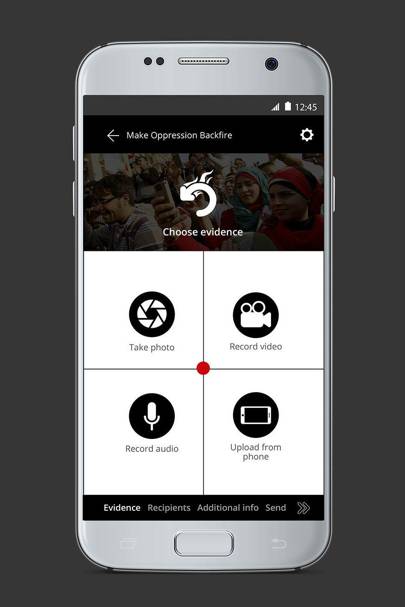 "Talking to Srdja, there were features that these activists wanted to add to Wickr – and so that was one of the reasons I founded the Wickr Foundation, so that we could work on these features on top of a secure platform," said Sell. The Wickr Foundation hopes to release Whistler on Android later this year.
"What this does, and what Srdja's techniques do, is they give people the confidence to be able to speak out," said Sell. "Because they know that they have got backing, and more confidence to be brave."
Fonte? http://www.wired.co.uk/article/wickr-foundation-announces-whistler-an-encrypted-app-for-whistleblowers